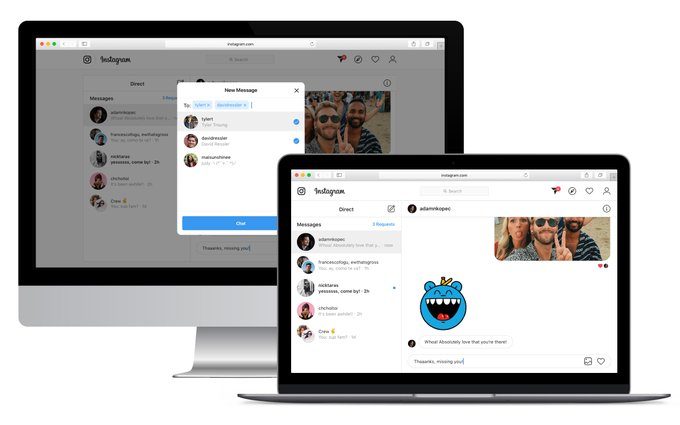 Social media powerhouse Instagram has recently announced and rolled out the feature to send, receive and react to messages using desktop and laptop.
The said feature will be available on all of its users around the world, regardless of their location. This feature was first introduced in January but was only limited to only few users, particularly the small business accounts.
Sending, receiving and reacting to messages was only available through the Instagram mobile app which can be downloaded via the Google Play Store and Apple's app store until it was made available by the company last Friday.
You can try this new feature from Instagram by first logging in through your desktop or laptop. Then, on the top right corner you will see the envelope-like icon (similar to the one that was on the app) and then enjoy the exchange of messages with your friends and followers.