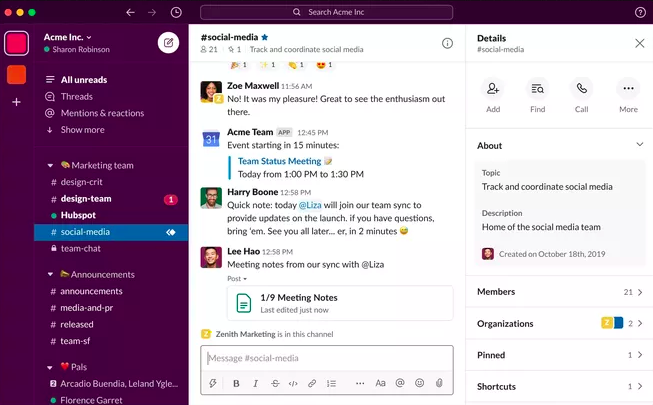 Chat service Slack have announced that they updated their user interface in a very timely manner where people are working remotely because of the global pandemic Coronavirus.
Starting yesterday, new and easy interface will be experienced by premium plans which is likely improve their efficiency and accessibility within the program.
First on the list of the update is the search bar above the workspace that allows users to find items in their account, be it files, messages or even people.
Second is the sidebar which now enables anyone to see new notifications involving them including mentions, reactions, saved items, files, etc.
Another one is the ability to write a draft message instantly using the compose button. If you have a thought that you wanted to write and don't want to send it right away to the person you are intending to, this new feature is perfect for you.
Last update is the feature to organize your conversations based on the most important ones like channels, group chats and apps that are connected with your Slack account.